(SOLD) C4 Escalators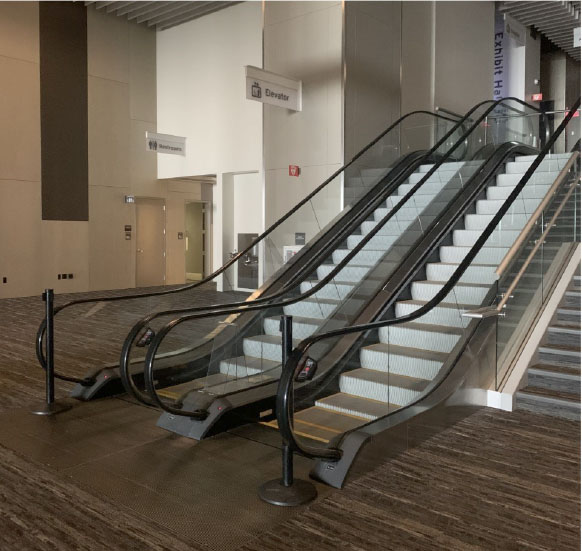 Opportunity to brand the C4 escalators which will lead attendees from the exhibit hall activities to the plenary and session rooms. This exclusive opportunity is for both escalators shown and will include the inner left and right of each of the long glass panels.
Panel 1 (top): 23" high x 49" wide
Panel 2 (middle): 23" high x 49 ½" wide
Panel 3 (bottom): 23" high x 71" wide
First two panels and last two panels must be kept clear due to fire code regulation.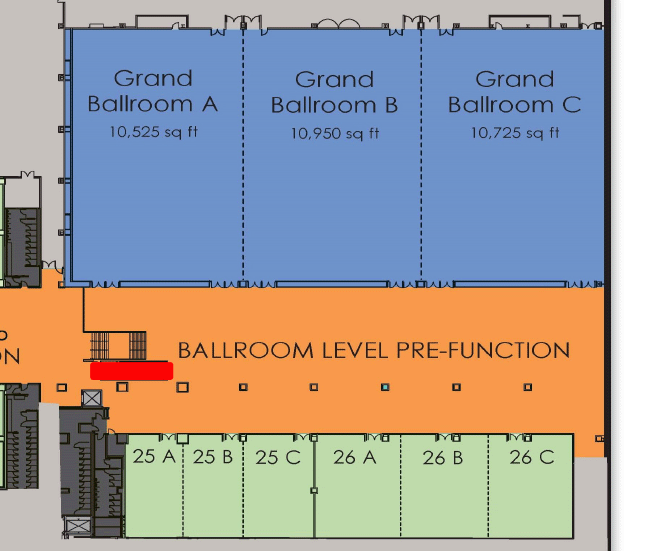 Please log in to see price.